Youth Film Festival: Wessex Colleges Filmmaking Challenge
Each year the Wessex Group of Colleges run a Filmmaking Challenge for students. SFW was delighted once again to work with the group and with Southampton's Harbour Lights Picturehouse to host the screening and awards ceremony. This year, 9 films competed for the £150 prize money (donated by Southampton Solent University) – their challenge was to produce a film within just two weeks. But nothing is that simple! Films had to be titled The Dead Bird and contain the line of dialogue "is it really dead?".
Fantastic results and congratulations to the winners.
We are immensely grateful to Harbour Lights Picturehouse and to Southampton Solent University for their support of this event.
---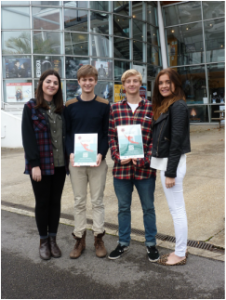 Winners of the prizes for Best Film and Best Actors
Representing Ringwood School  – 
Lydia Barba, Anthony Underwood, Hugh Galloway and Alex Jarvis-Ferentinos

The Dead Bird – The one with Jeremy Beak – 
The tragic tale of Jeremy who conquered being different, found acceptance, found love –  but also found that crossing the road is a dangerous game.
---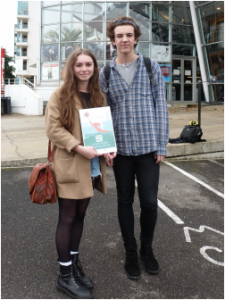 Winners of the prize for Best Cinematography
Representing Barton Peveril College – 
Lucy Watkins and teammate
---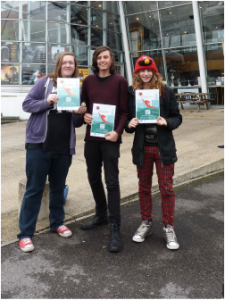 Winners of the prizes for Best Script, Best Editing and for the Audience Vote
Representing St Vincent College – 
Ryan Evans, Chris Spicer and Aaron West
The Dead Bird – The one with the Cricket Bats
---