The College Filmmaking Challenge is a competition for AS/A2 and BTEC Level 3 students to produce a short film meeting 3 simple criteria. Given just the title and a line of dialogue students are challenged to make a film up to 4 minutes in length – but beyond that creative freedom is theirs! The films will be judged, screened and awarded prizes during Southampton Film Week 2019.
Here is the criteria for this year's challenge: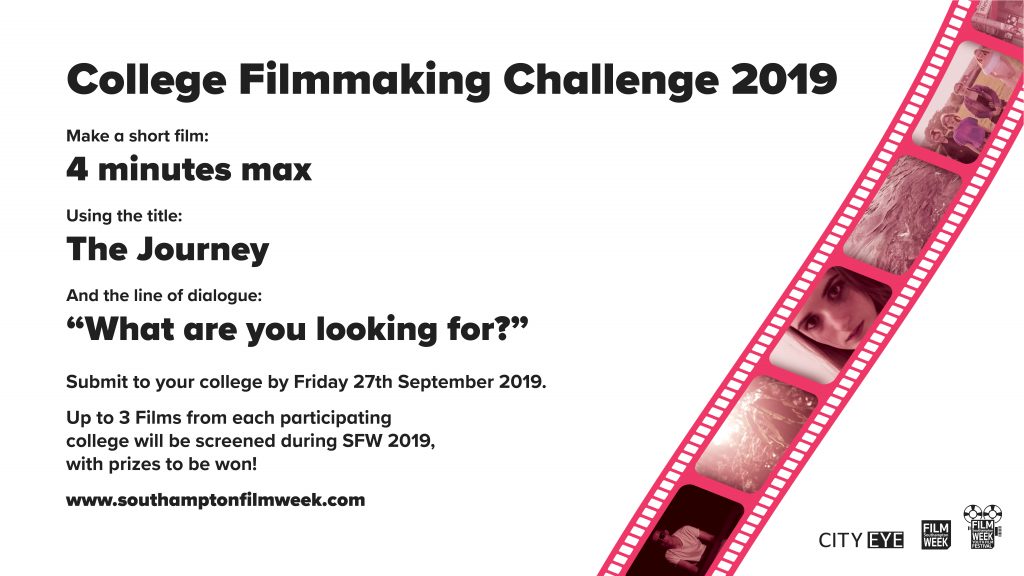 All Students taking part must submit their finished film to their college film/media department by 27th September 2019. Film production can take place within the college timetable, school holidays or in students' own time.
​Previous participants in this competition have gone on to study film & media at University or work in the film industry; some have created their own film production companies.
I found the College Filmmaking Challenge was a great opportunity to challenge myself and my creativity. I would highly recommend it to any budding filmmakers!

Arianne Lopez Wyld,
Winner of Best Cinematography 2016 representing Farnborough College.​
​The challenge is a great way for students to work together as a team, be creative with the criteria and get to see their films on a big screen during Southampton Film Week.
Visit College Filmmaking Challenge 2019 for more information.