The region has a rich, year-round calendar of events and activities to thrill and excite. Here is a taste of some of the events you will find in, around and beyond Southampton Film Week.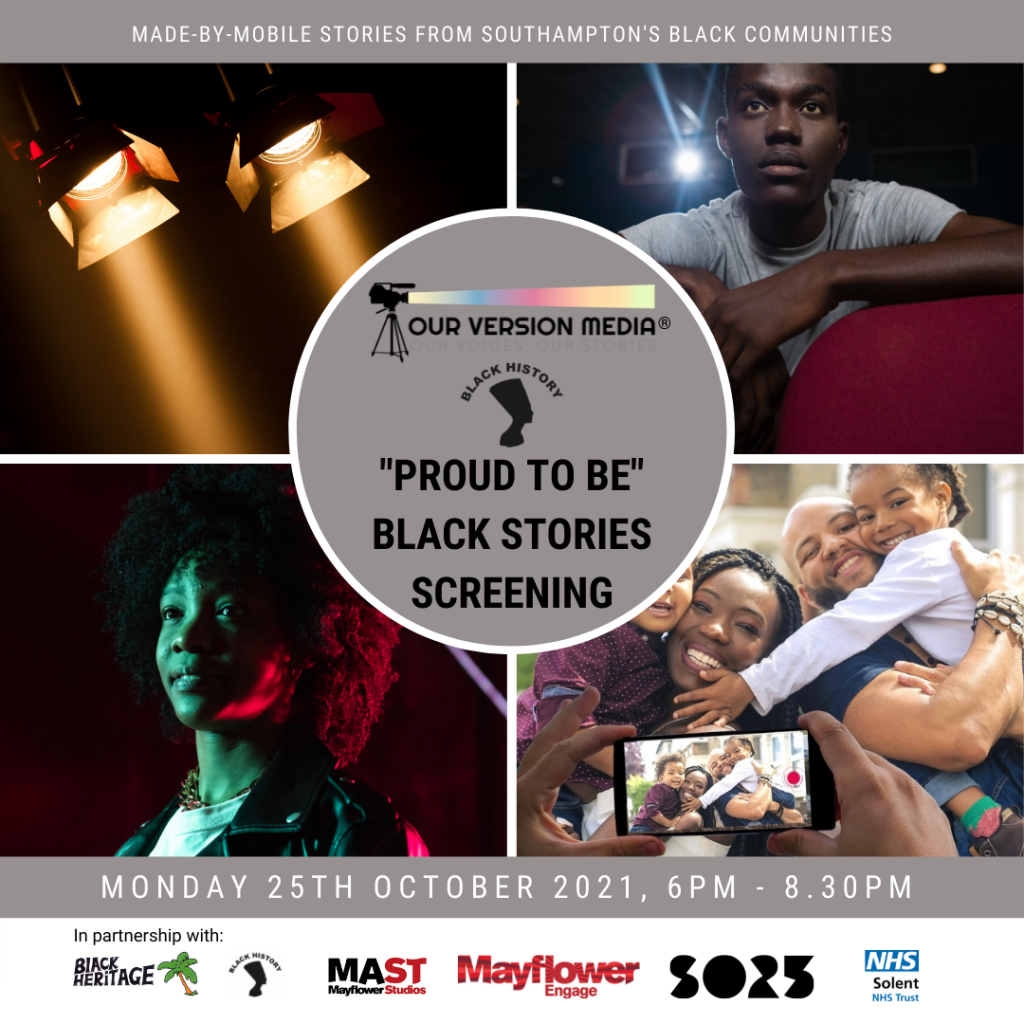 An Our Version Media event for Black History Month
"Proud To Be" Black Stories Screening
Monday 25th October 2021 - 7.30pm @ MAST Mayflower Studios
The theme of this year's national Black History Month (October) is "Proud to be". That's the theme of Our Version Media's first ever community stories screening.
"Proud to be" will be an evening showcasing and celebrating stories from Southampton's African, Caribbean and black British communities. It's the culmination of a month-long Mobile Storytelling programme where participants learned to craft, film and edit stories using a mobile phone for the very first time.
Eight have taken on the challenge of making a short three-minute, made-by-mobile, "Proud to be" story about aspects of their lives in the city. Whether all eight successfully complete their videos in time for the screening is yet to be seen…
Join us for an evening of real stories, by real people.
About Our Version Media®
Our Version Media is a social enterprise dedicated to increasing positive and authentic representation of Southampton's black and marginalised communities. Our Version Media is equipping the city's residents with digital media skills to tell their own stories, creating mobile storytellers across the city to shine a spotlight on their lives, cultures, diversity and resilience.
Supported by Black History Month South, MAST Mayflower Studios, Mayflower Engage and Southampton 2025
Running Time
2.5 hours.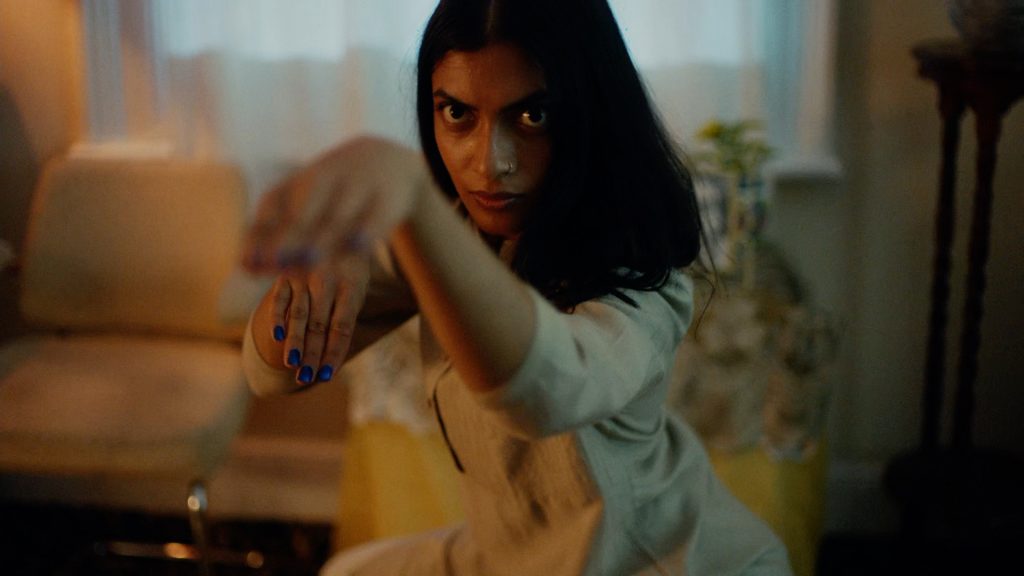 Hetain Patel Trinity Exhibition
3 August – 30 October John Hansard Gallery
John Hansard Gallery in partnership with New Art Exchange is pleased to present Trinity, the largest solo exhibition to date by the highly acclaimed artist Hetain Patel
Trinity is also the title for an ambitious new film by Patel, the final part of a film trilogy being premiered at John Hansard Gallery. Working with dance, martial arts and sign language collaborators, and with a specially composed score, Trinity represents Hetain Patel's most significant film so far.
Alongside Trinity, John Hansard Gallery will also show the first two films from the trilogy: Don't Look at the Finger (2017) and The Jump (2015), bringing together the different facets of the rich filmic world the artist has been creating over the past five years. The exhibition will also feature a number of related new sculptural works, which incorporate costumes, and action figures of the films' characters, as well as a film merchandise 'Gift Shop'.
For further detail visit jhg.art