The region has a rich, year-round calendar of events and activities to thrill and excite. Here is a taste of some of the events you will find in, around and beyond Southampton Film Week.
City Eye Hub Room: Black History Month
Calling filmmakers! To commemorate Black History Month in October, City Eye will be screening a programme of short films in its hub room. Similar to the screenings for International Women's Day and Southampton Pride, the programme will be on repeat in the hub room throughout October, available at no cost for anyone to drop in and stay for as long as they like.
Some shorts are already lined up from the Film Week back catalogue, but we are looking for submissions! Any short film, any genre, artist film, fiction or documentary, anything is welcome as long as it is related to black history, black culture or made by black filmmakers.
Please submit your film via email at admin@city-eye.co.uk, along with a brief synopsis, by midnight on Sunday 2 October. The films will screen on a loop in the City Eye hub room from Tuesday 4 October until Monday 31 October. Selected filmmakers will be notified on Monday 3 October.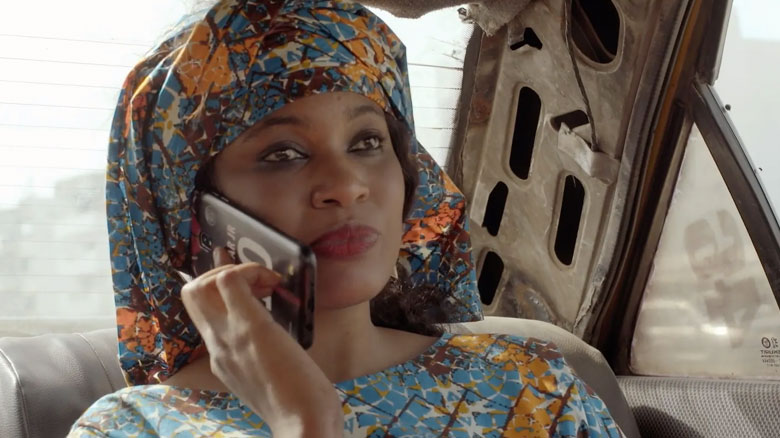 Mettflicks presents: The Great Gatsby
You are formally invited to the inaugural Mettflicks Screening upstairs in The Attic at Mettricks Guildhall.
We are really excited to be partnering with Mettricks as they host their very own immersive screening evening of Baz Luhrmann's The Great Gatsby (2013) in the lead up to Southampton Film Week, on Thursday 18 October.
"Nick Carraway, a World War I veteran who moves to New York with the hope of making it big, finds himself attracted to Jay Gatsby and his flamboyant lifestyle."
Tickets will be £15 per person plus booking fee, and include entrance to the Attic & Screening, a cocktail (or mocktail) from our Craft Cocktail Menu, and unlimited, fresh pop-corn.
For more information and how to book, click here.
International Women's Day Short Film Programme
Screening in the City Eye Hub Room from 11am to 5pm Tuesday 8, Thursday 10 and Friday 11 March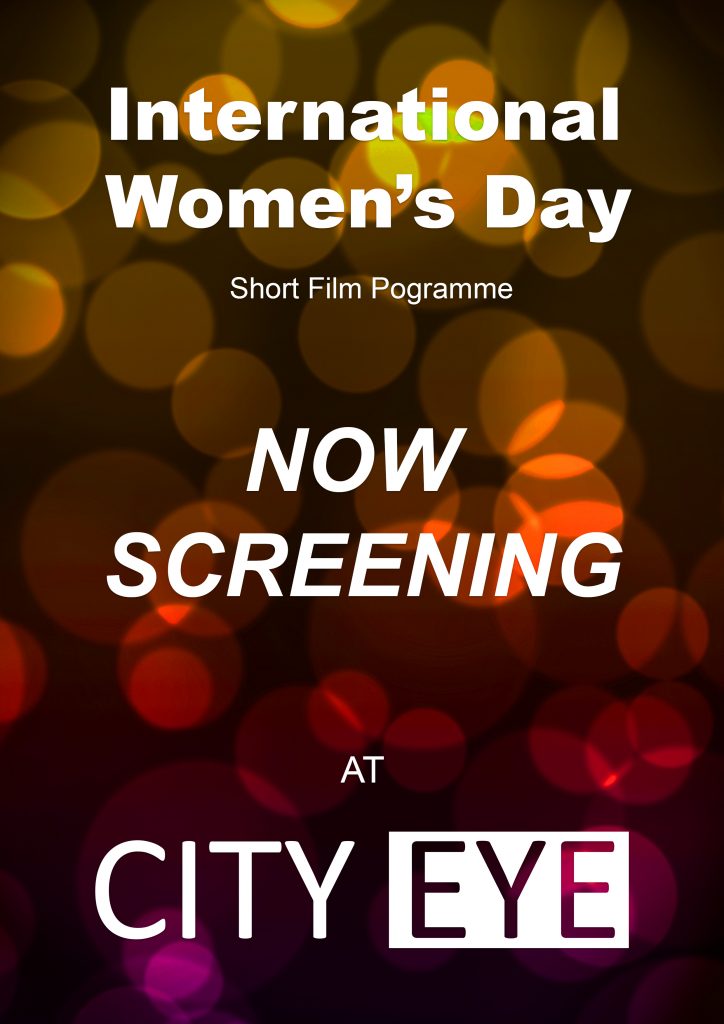 Join us at City Eye to celebrate nternational Women's Day with some favourite short films made by, for or about women across the globe, and submitted to us over the past 10 years.  Films have been made by people from across the age range and at different stages of their careers.  Each has something important to say and we look forward to sharing these stories with you. 
The programme opens with 30% (Women and Politics in Sierre Leone) by Anna Cady and Em Cooper which, immediately prior to its selection for Sundance that year, won our own SFW: Shorts Michael Fuller Award for Best Film in 2012.
The programme has a running time of approximately 45 minutes, runs on a loop and includes 6 short films.  All are suitable for people of all ages.  This is an informal screening in our comfortable lounge area.  Feel free to drop in and enjoy the films for as long as you are able to stay.
In The Forest Something Stirred is an exhibition featuring two new commissions, Treeline by Ruth Maclennan and Natural Error by Rodell Warner. Treeline is on show at John Hansard Gallery on our Digital Array while Natural Error is available online.
Exhibition runs from 1 March to 28 May 2022
Treeline is a collectively made film compiled from hundreds of hours of footage of forests submitted by people across the world. From a patchwork of disparate individual contributions sent in by scientists, ecologists, artists and members of the public, Maclennan is able to trace a sinuous green line that stretches from the wild woods of North America to the rainforests of the Amazon as well as the myriad places in-between. Resembling a continuous horizontal travelling shot, Ruth Maclennan's infinite panorama of trees is a vivid reminder of the swathes of green that continue to encircle and nourish the planet, and a powerful emblem of the shared resources and shared futures that bind people together.
Treeline is part of In the Forest Something Stirred, an online exhibition that also features a second new commission Natural Error by Rodell Warner. Each artist focuses on the flora and fauna of our natural landscape, and how it is being marked by climate change. Commissioned to coincide with COP 26, the UN's Climate Change Conference which took place in Glasgow in 2021, the two works highlight the vulnerability of species in the face of the decimation of the environment and the loss of biodiversity.
Rodell Warner's Natural Error can be viewed via JHG's website: www.jhg.art
 In the Forest Something Stirred is co-commissioned by Film and Video Umbrella and Forestry England. Supported by John Hansard Gallery, University of Glasgow and Arts Council England.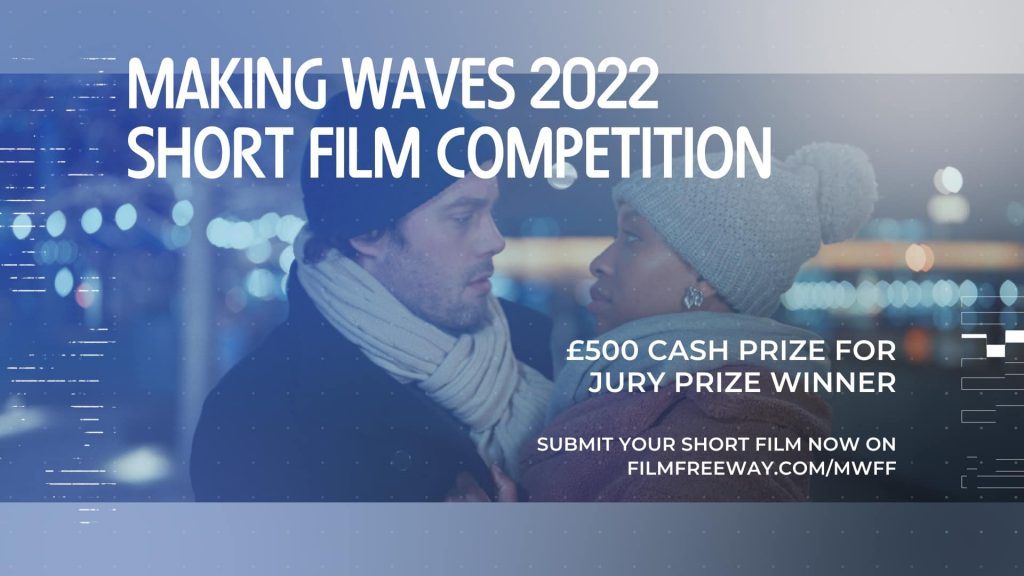 Making Waves Film Festival is Portsmouth's annual film festival and short film competition now

running up to their 10th edition in 2022.
Making Waves works in partnership with BFI NETWORK & BFI Film Hub South West, EUROSCRIPT, FILM EXPO SOUTH, The Wedgewood Rooms, and Portsmouth Guildhall. Their feature film screenings are run in partnership with No6 CINEMA, Portsmouth's only independent cinema based in Portsmouth' Historic Dockyard and funded by Film Hub South West.
Calling all Filmmakers – open for short film entries!
Making Waves invites submissions of live-action, scripted narrative films of a maximum length of 10 minutes, from any corner of the world.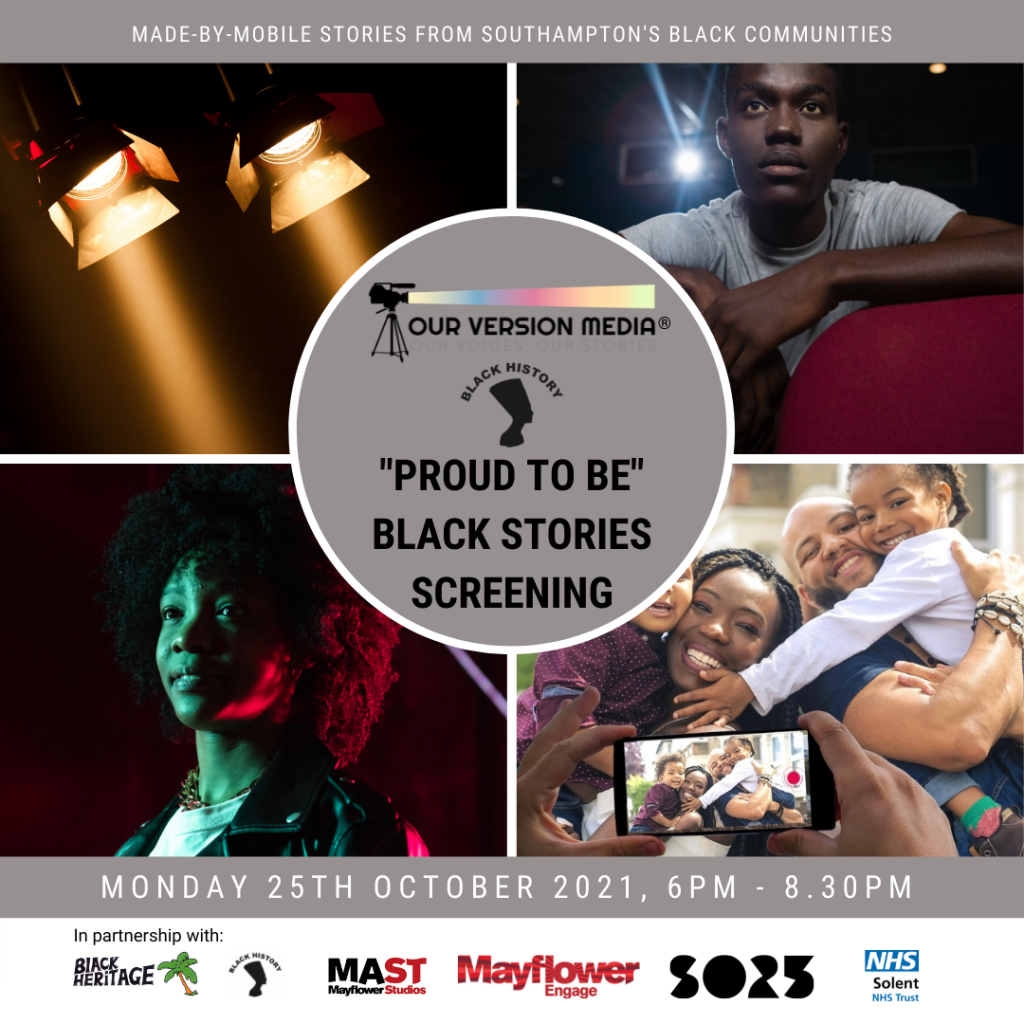 An Our Version Media event for Black History Month
"Proud To Be" Black Stories Screening
Monday 25th October 2021 - 7.30pm @ MAST Mayflower Studios
The theme of this year's national Black History Month (October) is "Proud to be". That's the theme of Our Version Media's first ever community stories screening.
"Proud to be" will be an evening showcasing and celebrating stories from Southampton's African, Caribbean and black British communities. It's the culmination of a month-long Mobile Storytelling programme where participants learned to craft, film and edit stories using a mobile phone for the very first time.
Eight have taken on the challenge of making a short three-minute, made-by-mobile, "Proud to be" story about aspects of their lives in the city. Whether all eight successfully complete their videos in time for the screening is yet to be seen…
Join us for an evening of real stories, by real people.
About Our Version Media®
Our Version Media is a social enterprise dedicated to increasing positive and authentic representation of Southampton's black and marginalised communities. Our Version Media is equipping the city's residents with digital media skills to tell their own stories, creating mobile storytellers across the city to shine a spotlight on their lives, cultures, diversity and resilience.
Supported by Black History Month South, MAST Mayflower Studios, Mayflower Engage and Southampton 2025
Running Time
2.5 hours.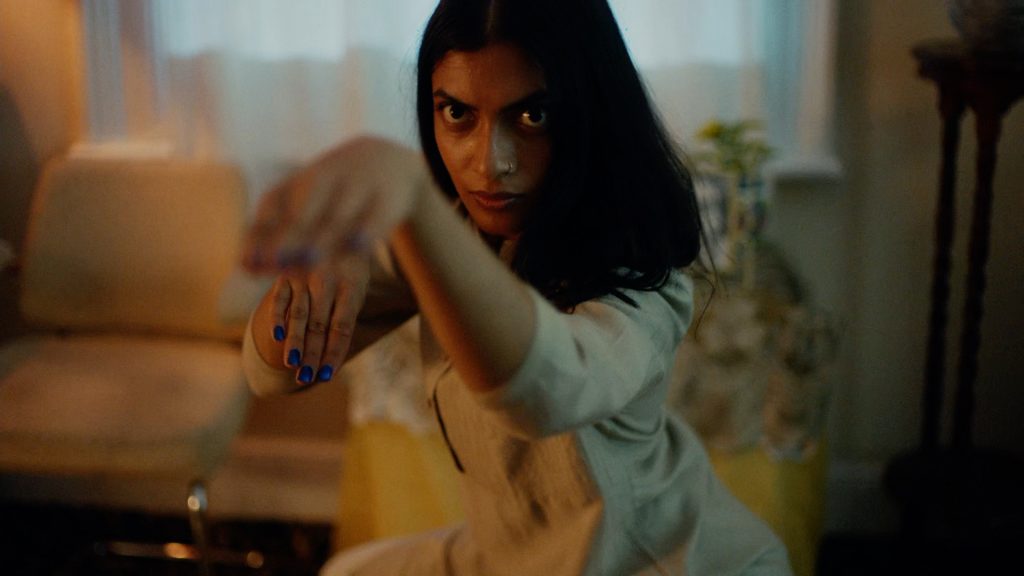 Hetain Patel Trinity Exhibition
3 August – 30 October John Hansard Gallery
John Hansard Gallery in partnership with New Art Exchange is pleased to present Trinity, the largest solo exhibition to date by the highly acclaimed artist Hetain Patel
Trinity is also the title for an ambitious new film by Patel, the final part of a film trilogy being premiered at John Hansard Gallery. Working with dance, martial arts and sign language collaborators, and with a specially composed score, Trinity represents Hetain Patel's most significant film so far.
Alongside Trinity, John Hansard Gallery will also show the first two films from the trilogy: Don't Look at the Finger (2017) and The Jump (2015), bringing together the different facets of the rich filmic world the artist has been creating over the past five years. The exhibition will also feature a number of related new sculptural works, which incorporate costumes, and action figures of the films' characters, as well as a film merchandise 'Gift Shop'.
For further detail visit jhg.art