Maisie (2022) with Q&A
Thursday 6 April 2023 at 7:00pm
Dir.  Lee Cooper  | UK | 1h 16m | 15 | Documentary
We're very excited to share that The Stage Door is bringing the heart-warming drag documentary Maisie back to Southampton tomorrow! Our screening of the documentary back in November for #SFW22 was one of the highlights of the week, and this time the film will be followed by a Q&A from writer, director and producer Lee Cooper!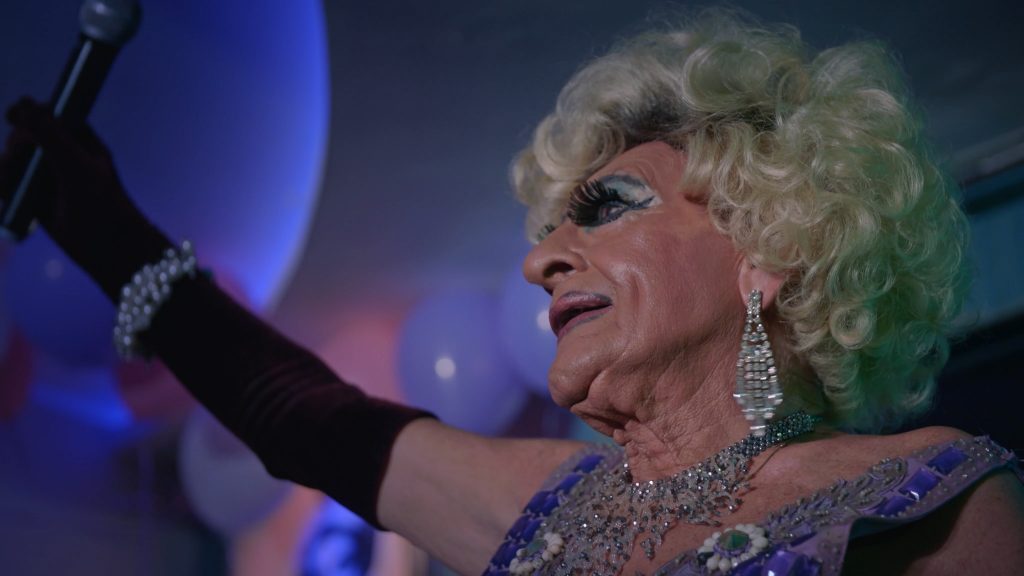 Old age can be a drag!
MAISIE is an intimate portrait of ageing and friendship as Maisie Trollette, Britain's Oldest Performing Drag Artiste, prepares for his 85th birthday celebrations and meets Darcelle XV for the first time, Guinness World Record Holder and still performing at the age of 88.
Featuring fellow drag legends Miss Jason and Dave Lynn, and the Broadway classics 'One', 'Lady is a Tramp' and 'If I never Sing Another Song', MAISIE is a heart-warming and sometimes heart-breaking peek into the world of a character more colourful than his gowns.
Tickets are between £6 and £12, and can be booked here. Doors open at 7pm, and the screening will begin at 8pm followed by the Q&A.
If you missed this fabulous film first time around, now is your chance!
Please note, there is an error on the booking website, and the Stage Door is NOT a very accessible venue due to the age of the building so unfortunately it's not so easy getting around the venue if you struggle with stairs.