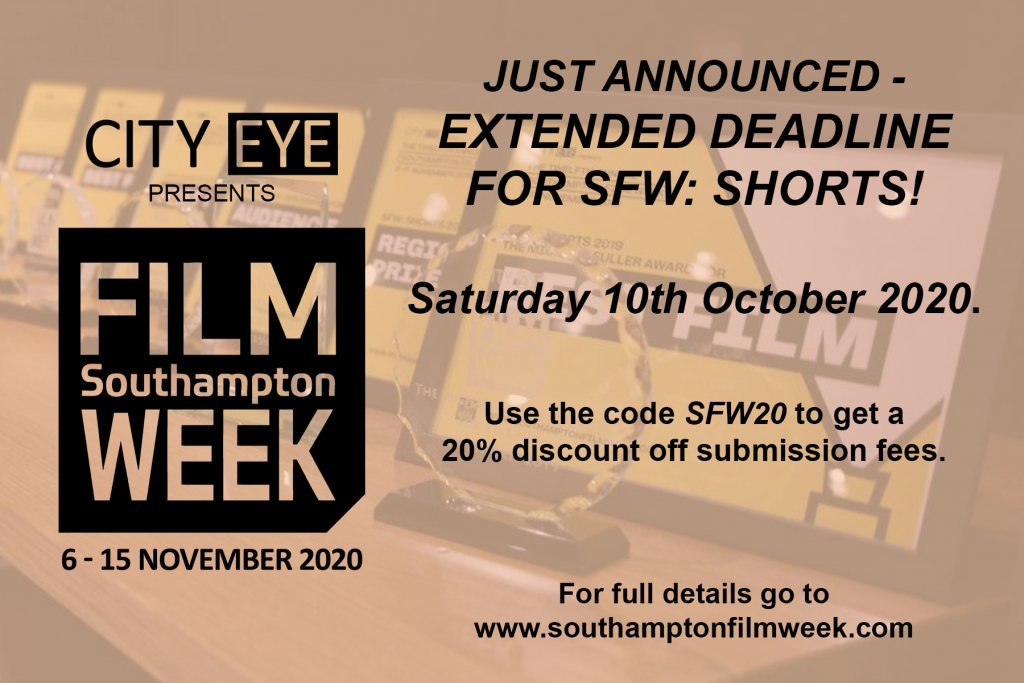 Exciting news!
There's now 10 extra days to submit your short film to our annual film competition SFW: Shorts.
We are extending the deadline to receive submissions of short films for all categories until Saturday 10th October 2020.
Additionally, filmmakers can use the code
SFW20
to get a 20% discount off submission fees. 
Don't have a short film to enter? Why not make one? 
Consider the extended deadline as a challenge to make a short film in just 10 Days!
SFW: Shorts invites submissions of short films of all production styles and techniques including animation, documentary, drama, experimental and artist film. Films must be no more than 10 minutes long (including credits) for more information visit SFW: Shorts 2020, Terms & Conditions and FAQs.
Submit your short film via FilmFreeway.