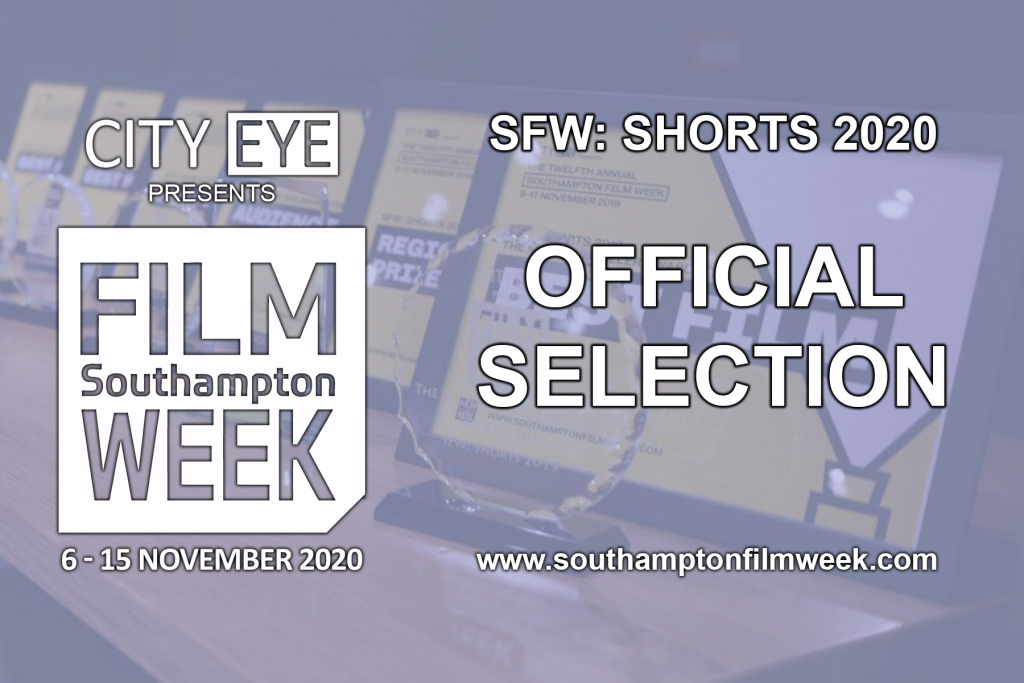 SFW: Shorts 2020
| Best Artist Film: | |
| --- | --- |
| Flowing into the Whispering River | Hanxuan Jiang |
| Four Dreams, as Recalled at Dawn, in Pittsburgh, PA | Lily Ekimian & A.T. Ragheb |
| from our mother's arms | Sally Waterman |
| LET RIP: A PERSONAL HISTORY OF SEEING AND NOT SEEING | Lee Campbell |
| Opening Up | Ryan King |
| We Agree on the Sun | Jonah Belsky & Amelia Tierney |
| Yard | Sangman Kim |
| Best Documentary: | |
| --- | --- |
| 26POYN2 | Melanie Hyde |
| All For Money: A Painting by Mary Perry | Ramie Streng |
| Dominica – Three Years After Hurricane Maria | Derek Galon |
| ROIET | Romà Cots |
| Best Fiction: | |
| --- | --- |
| A Real Man | Aurélien Mathieu |
| Angel Falls | Tom Lincoln |
| From Khovrino | Daria Elena Dashunina |
| Parrot | Alexander Wilks |
| Retrieval | Nick Azzaro |
| Rose Pandemic | Daisy Lewis |
| Seeing Green | Tom McNie |
| The Rotation | Hazhir As'adi |
Parrot, ROIET and Rose Pandemic also qualify for our Regional Filmmaker Award.
Due to the Covid-19 pandemic and restrictions in the UK, Southampton Film Week will feel a little different this year.  Whilst we are still hoping to deliver some live events and screenings, we have decided that the SFW: Shorts Official Selection will be presented online. Details of how to watch the films in competition and other Southampton Film Week 2020 events will be announced soon.
About SFW: Shorts
The Best Artist Film category is for experimental and artist films, that can be narrative or non-narrative. Any style of film is accepted including animation, live action, music, dance, abstract etc.  The Best Documentary category is for non-fiction (factual) short films of any theme or style including animation, live action, talking heads, expository or reflective documentaries.  Finally the Best Fiction category is for narrative based fictional short films of any theme, style or genre including animation, drama, horror, comedy, thriller, romance, sci-fi etc. 
All shortlisted films will be eligible for the Michael Fuller Award for Best Film selected by our panel of judges and the Audience Award voted for at the screening and awards ceremony during the festival. Filmmakers from Hampshire, Dorset, Wiltshire, Berkshire, Surrey, West Sussex and Isle of Wight will also be in contention for the Solent University sponsored Regional Filmmaker Award*.
Each year in SFW: Shorts the Best Film (as voted by a panel of independent judges) is
awarded the Michael Fuller Award.
Michael was a supporter and advocate for City Eye throughout its history and whilst he was Arts Officer at Southampton City Council and then Hampshire County Council.
During his time at SCC he was also involved in setting up Southampton Film Festival, the forerunner to SFW, which began in the 1980s and continued into the 90s. He remained passionate about film and indeed the cultural welfare of Southampton and the wider region. He was a member and Chair of the Phoenix Film Society. Michael died in December 2011.
His support and counsel is missed but we are so pleased that Michael's wife, Lesley, has approved the creation of this memorial to him.