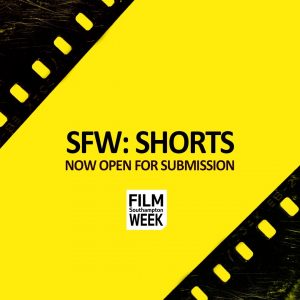 There's much time time left to enter your film at the reduced earlybird submission fee!
Earlybird deadline – 21st July 2023!
Too soon? Don't worry SFW: Shorts 2023 is open for submissions until the final deadline on 6th October 2023.
For the first time SFW: Shorts welcomes submission of films up to 15 minutes in duration. Awards include Best Artist Film, Best Documentary, Best Fiction, Best Animation, The Regional Filmmaker Award, Best Music Video and the Michael Fuller Award for Best Film.