BRIAN AND CHARLES (2022)
Cert PG | 2022 | Dir. Jim Archer | Drama/Comedy | UK | 91 mins 
Jim Archer's debut feature Brian and Charles, dubbed  "the funniest film at the Sundance festival" 2022.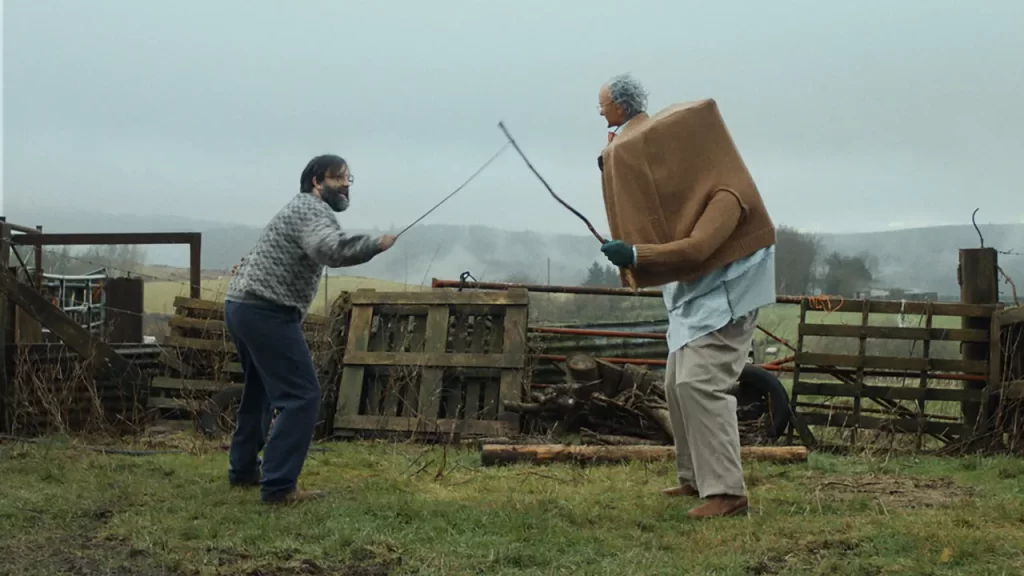 A winning new 'odd couple' comedy based on a successful short film. Comedian David Earl (Derek, Extras, After Life) co-wrote and stars as the eccentric recluse Brian, who, trapped on a remote farm in rural Wales,spends his days building quirky, unconventional contraptions that seldom work. One day, to combat loneliness, he makes something that actually works: Charles, a seven-foot tall walking and talking robot with his own awkward but loveable personality and a taste for cabbages.
Jim Archer's feature debut, from a screenplay by Chris Hayward and David Earl (who also stars as Brian), is more E.T.: The Extra Terrestrial than A.I.: Artificial Intelligence – a feel-good charmer with a glowing human heart. - Leah Singer, Sight and Sound Magazine
Brian and Charles won the Audience Favourite award at the Sundance Film Festival: London 2022. This film also received a BAFTA Nomination for Outstanding British Film.
About the venue:
The Stage Door is located on West Marlands Road just opposite the o2 Guildhall and the Civic Centre. Please note access to the venue is via a flight of stairs and there is no lift or other accessible alternative.
We recommend booking in advance online but tickets will be available on the door - please bring the exact amount in cash only.
Watch the trailer: