GONE TO GROUND (2023)
Age Guide: 15+ | 2023 | Dir. Phil Peel | Thriller | UK | 117 mins
Test screening of newly completed feature thriller by Grindstone Films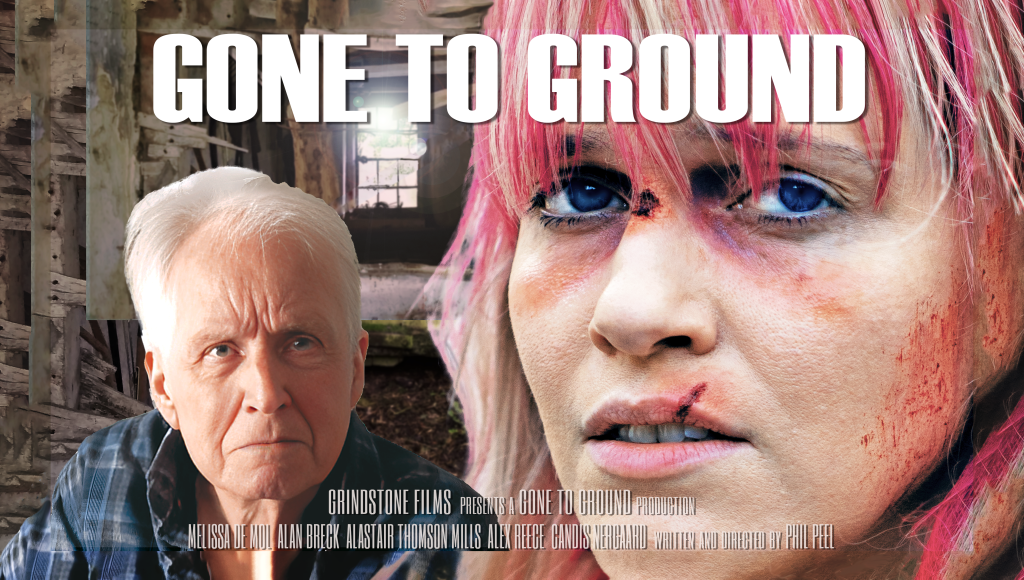 After 6 years in production a special test screening of this newly completed feature film by Grindstone Films
featuring Melissa De Mol, Alan Breck and Alastair Thomson Mills
An old ex RAF wartime pilot rescues an injured woman from a car accident. Their cultures clash, as he's shocked by her feral in-your-face sexuality and she's exasperated by his mannered irritating routines.  But as she slowly recovers they learn to accept each other... until her violent past returns to threaten both their lives.
Written and directed by Phil Peel, who is an award winning writer, director, producer and DP. Previously a BBC TV director, then Course Leader of the BA Film Production at the Arts University Bournemouth, he's produced, directed or shot over 50 shorts and his films have screened at festivals worldwide.  He also won Best Film at SFW in 2013 and is one of the founders of City Eye.
"A unique spin on the message of cross-cultural openness and European solidarity"  BBC Films
Note: this test screening is part of the post-production process and the audience will be asked to fill in a short feedback form and to sign a non-disclosure agreement.