THE HUNCHBACK OF NOTRE DAME
Cert PG | 1923 | Dir. Wallace Worsley | Drama/Romance | USA | 133 mins
Southampton Film Week and Silver Street Films proudly present The Hunchback of Notre Dame with Aaron Hawthorne at the Guildhall Compton Organ.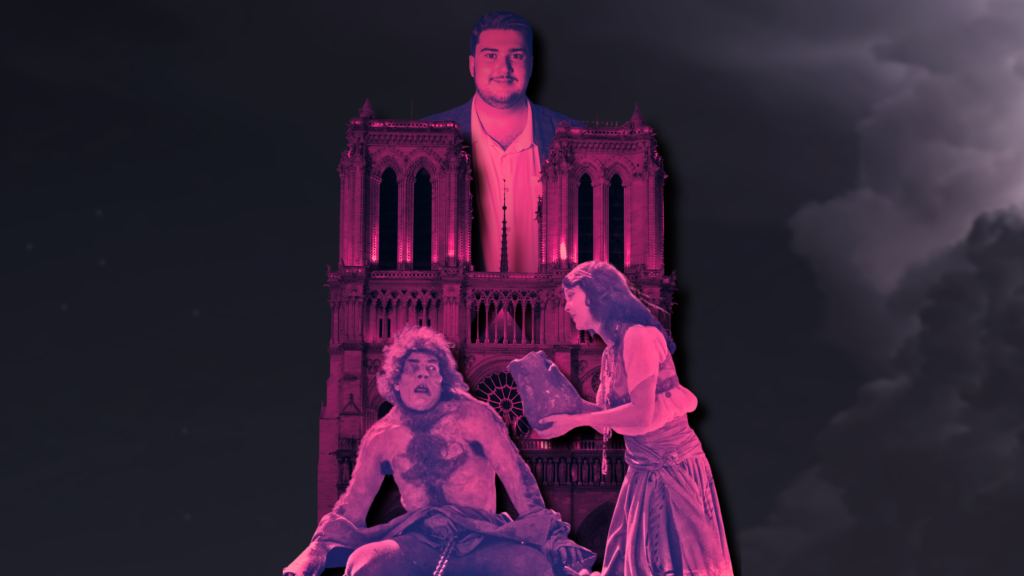 Step into the mesmerising world of silent cinema as Aaron Hawthorne takes you on a thrilling musical journey alongside the iconic 100-year-old silent thriller, "The Hunchback of Notre Dame." Get ready to be transported to the enchanting streets of Paris as Aaron breathes new life into this cinematic gem.
In 15th-century Paris, the brother of the archdeacon plots with the gypsy king to foment a peasant revolt. Meanwhile, a freakish hunchback falls in love with a gypsy dancer. The Hunchback of Notre Dame was Universal's largest-scale silent film and paved the way for the rest of their enduring legacy of gothic horror from the golden age of film. A heart-rending adaption of Victor Hugo's 1831 novel, Notre Dame de Paris with a legendary performance by Lon Chaney.
The Guildhall Compton Pipe Organ is one of Southampton's greatest hidden treasures.  Witness to all the artists, bands, performances and events which have taken place at the 02 Guildhall, the organ pipes wait patiently and quietly above the stage for opportunities such as these when at the hands of the maestro they are brought to life.  Our organ in Southampton is wonderful and unique, providing two beautiful walnut consoles - one classic and one theatre, or Variety as it was originally called.  The consoles are positioned either side of the stage and like the pipes above the proscenium arch generally go unnoticed.
This event provides a wonderful opportunity to enjoy the wonder of the silent-age as it would have been experienced at the time The Hunchback of Notre Dame was produced, whilst enjoying the magnificent Compton Organ and a glimpse of an often over-looked jewel in the City's rich heritage.
If you enjoyed last year's screening of Buster Keaton's Sherlock Jr (1924) with live music from the Compton organ than you will love this event!
Tickets O2 presale from Thursday 26th October. General on sale from Saturday 28th October.