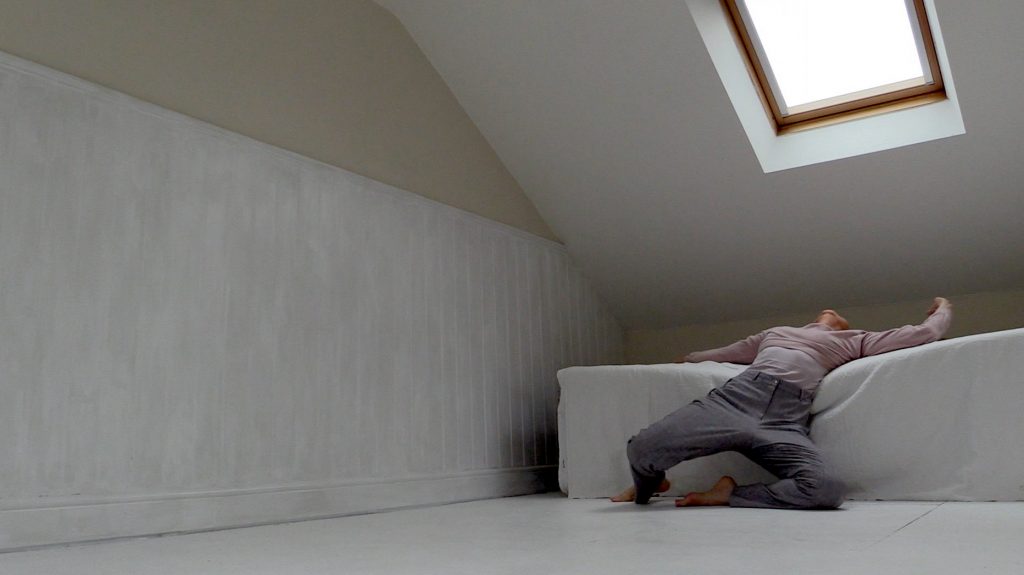 Join filmmaker Anna Cady and movement artist Brenda Waite for a playful interdisciplinary workshop exploring ways to create, experience and interpret space and film in relation to the body.
Anna and Brenda make work about the human condition. Their short film INVISIBLE (screening from 6-13 Nov at John Hansard Gallery and City Eye as part of Southampton Film Week) explores - from the perspective of older women - what it is to be unseen. 
A film screening of INVISIBLE, images, writing and movement exercises, all combine to offer an exploratory session aiming to enliven the senses and the imagination in order to tune into, inform and inspire your expressive movement potential.   
In this workshop we will expand our physical presence and spatial awareness, foster our connection with one another and our surroundings.
'I enjoyed the opportunities to explore body, mind and imagination.  So exciting and stimulating in every way.'
Anna Cady: My intention, in making films co-creatively with artists and non-artists, is to enable conversations about differing points of view.  Screenings include Tate Modern, London Short Film Festival and Sundance Film Festival. Installations of my films with live performance / projection include events within James Turrell's Sky Space and multiple installations at National Trust properties. www.annacady.com
Brenda Waite: Brenda is a performer and teacher of physical theatre and dance.  Projects often focus on fostering connection with others, our physical surroundings and themes of ecology and personal narratives. Her high profile CV includes: London International Mime, Hong Kong City, Mimos Périgueux,  Oerol, Winner 'Fringe First' Edinburgh 2004, Storehouse ICA, Arnolfini In-between Time commission - Born in a Taxi, Melbourne and Sydney International Street, Melbourne International Comedy, X-Change Berlin.   www.brendawaite.blogspot.com 
Places are strictly limited so do book to avoid disappointment. We are eager to make this workshop widely accessible and, therefore, are offering a half-price ticket to those for whom the full £20 cost is difficult. 
We are asking all participants to take a Covid-19 lateral flow test on the morning of the workshop.
Age suitability: we welcome adults of all ages and abilities