POWAQQATSI
Cert U | 1988 | Dir. Godfrey Reggio | Documentary/Music| USA | 99 mins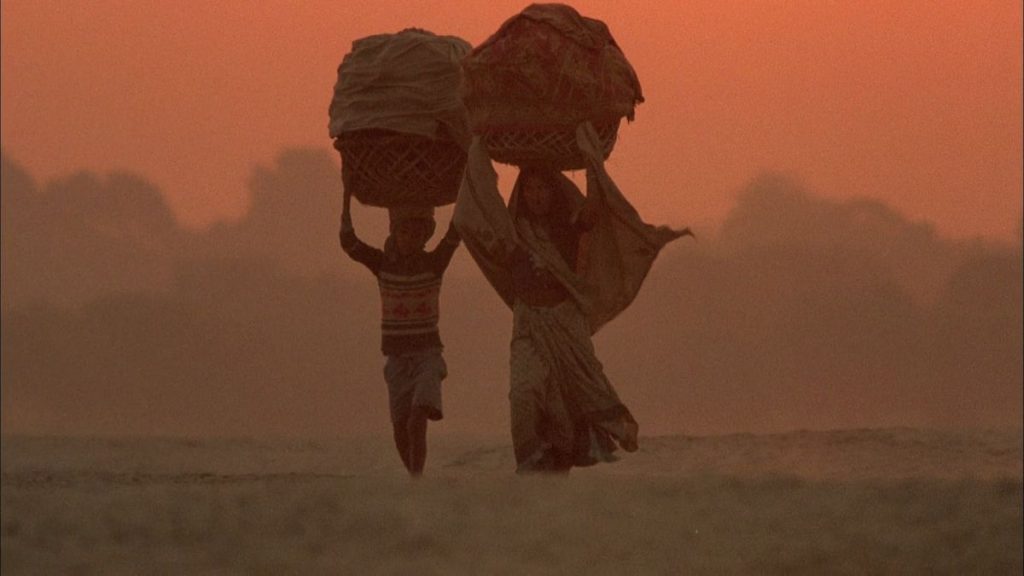 Feature film screening, programmed as part of MAST - Mayflower Studios Emergency Season.
Powaqqatsi, also known as Powaqqatsi: Life in Transformation, is a 1988 American non-narrative film directed by experimental filmmaker, Godfrey Reggio and is the second film in the Qatsi trilogy.
Five years after Godfrey Reggio stunned audiences with Koyaanisqatsi, he again joined forces with composer Philip Glass and other collaborators for a second chapter. This is the most intensely spiritual segment of Reggio's philosophical and visually remarkable Qatsi Trilogy. Here, Reggio turns his sights on third-world nations in the Southern Hemisphere. Forgoing the sped-up aesthetic of the first film, Powaqqatsi employs a meditative slow motion in order to reveal the beauty of the traditional ways of life in those parts of the planet, and to show how cultures there are being eroded as their environments are taken over by industry.
Southampton Film Week & MAST - Mayflower Studios, previously screened Koyaanisqatsi (The 1st film in the Qatsi trilogy)  as part of Southampton Film Week-End: Screening Green in 2022 - a programme of environmentally themed films. We are delighted to programme the sequel, Powaqqatsi for MAST's Emergency Season
The temperature is rising, there's plastic in the oceans, the rainforest is disappearing…and maybe using a 'bag for life' isn't going to turn it all around. MAST Mayflower Studios brings you EMERGENCY, a season of work across October and November, relating to the climate crisis and asking the difficult questions about the future of our planet. Join us as we endeavour to spread awareness of the climate crisis through theatre, spoken word, live performance and more!