THE MARK OF ZORRO
Cert U | 1920 | Dir. Fred Niblo | Adventure/Western/Romance | USA | 80 mins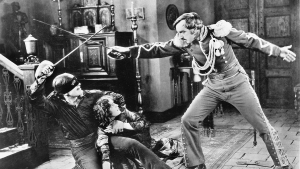 Silent feature screening with live musical accompaniment
This genre-defining swashbuckler adventure is considered to be the world's first action adventure film and the first time the iconic masked hero was portrayed on screen.
Fred Niblo's The Mark of Zorro (1920) not only gave birth to a genre but established a new persona for star Douglas Fairbanks. Just like Fairbank's masked hero the film catapulted him from standard film actor to one of Hollywood's first superstars. Elements of the film and Fairbanks' portrayal would later inspire Bob Kane's most famous of heroes, Batman.
Set in Spanish California, Fairbanks portrays Don Diego Vega, a comically effete young nobleman with a taste for tasselled sombreros and juvenile silk-hanky magic tricks. But when danger calls, Diego swathes himself in black, straps on a well-honed sword and storms the countryside as the mysterious Zorro. Slicing his initial into the faces of the "sentinels of oppression" and pausing only to boldly romance the woman (Marguerite De La Motte) to whom his shy alter-ego can hardly summon the courage to speak.
The Mark of Zorro is an uplifting escape adventure with the thrills which would be copied the world over throughout the rest of the history of cinema.
This special screening is co-produced by Turner Sims with Southampton Film Week in partnership with South West Silents. Live musical accompaniment comes from pianist Meg Morley and drummer Emiliano Caroselli.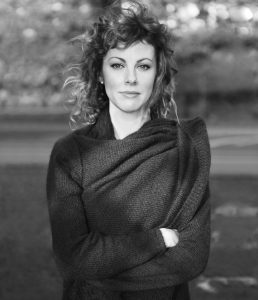 Meg Morely is an Australian-born, UK-based pianist, composer and improviser. Meg creates music within diverse artistic genres (silent film, contemporary dance and ballet, solo piano, contemporary jazz ensembles and electronic music). Classically-trained from the age of two, Meg has worked with various dance companies (English National Ballet, Rambert Company, Matthew Bourne, Pina Bausch). She performs and composes for international film festivals and institutions (BFI, Nederlands Silent Film Festival, Kino Lorber). She recently released a second album with Meg Morley Trio (Richard Sadler on bass, Emiliano Caroselli on drums) who have also recorded and toured her original scores for silent film.