SFW: SHORTS 2023 
Age Guide 16+ | Short Film Screening | Awards Ceremony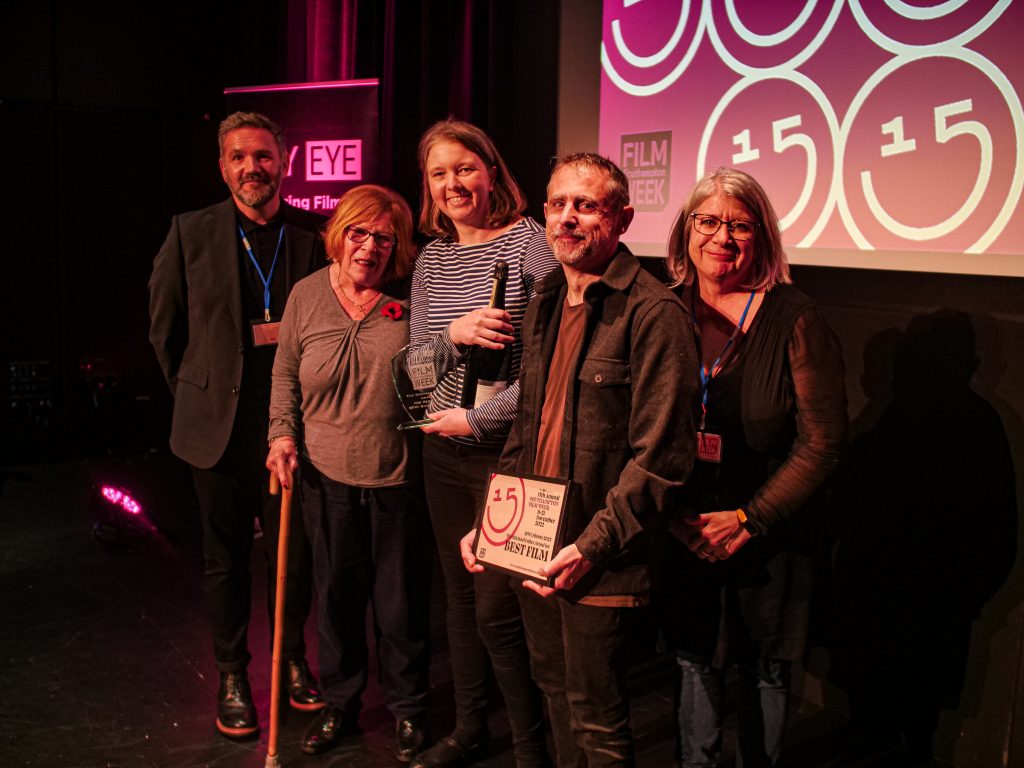 Lesley Fuller presenting the Michael Fuller Award for Best Film to Vicky Isley and Paul Smith, also pictured are Head of Film at Solent University Darren Kerr and Executive Director of City Eye Susan Beckett 
Join us for the SFW: Shorts Screening and Awards Ceremony, one of the most anticipated events in the Southampton Film Week programme.  Since its launch in 2012, SFW: Shorts has attracted the work of filmmakers and artists from every corner of the planet resulting each year in an inspiring and eclectic collection of films for our judging panel and audience to feast on.
The evening celebrates the best international, regional and local film-making talent in the specialism of short film.  Submitted films, up to a maximum of 15 minutes, have been shortlisted and judged in the categories of Artist Film, Documentary, Music Video (New for 2023) and Fiction.  The judging panel will also have chosen the winner of The Michael Fuller Award for Best Film.  Two further awards, each sponsored by Solent University, are made by the judges; The Regional Filmmaker Award, presented to a filmmaker from Hampshire or one of its adjoining counties, and the Award for Best Animated Film.
Come and rub shoulders with the filmmakers, see the full selection, be among the first to know the winners and vote for your favourite to receive the Audience Award.  The evening promises a feast of fantastic film!
The official shortlist will be announced after Friday 27 October. Good luck to all who have submitted! To find out more about the competition and previous winners visit the SFW: Shorts page.