We are delighted to work with John Hansard Gallery to present videoclub: Selected 13 as part of Southampton Film Week.
SELECTED 13
18+ | Short Film Screening | Artist Film | UK | 60 mins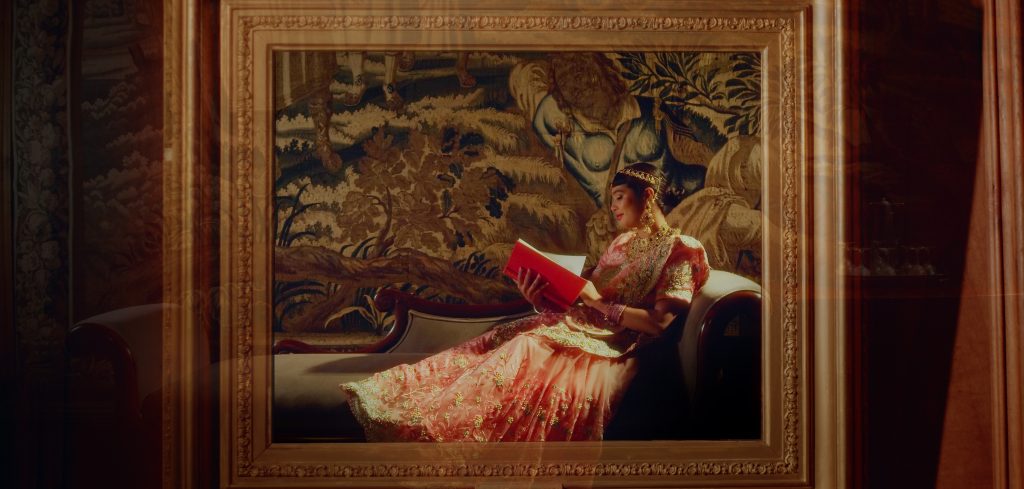 Still from 'Spicy Pink Tea' by Aqsa Arif, 2022.
Selected 13 is a collection of diverse, surprising, and provocative new films by early career artists: Aqsa Arif, Dan Guthrie, Hannan Jones, Hussina Raja, Evita Remy-Benn, Daisy Smith, and Mina Heydari-Waite. The seven artists were nominated by the artists shortlisted for the 2022 Film London Jarman Award: Jamie Crewe, Onyeka Igwe, Grace Ndiritu, Morgan Quaintance, Rosa-Johan Uddoh and Alberta Whittle.
Programme of work:
Aqsa Arif, Spicy Pink Tea, 2022, 12:25 mins
Ella Frost, What You Love Too Much to Lose, 2021, 11 mins
Dan Guthrie, black strangers, 2022, 8:13 mins
Hannan Jones, Dear F…, 2023, 6:29 mins
Hussina Raja, Station, 2022, 7:39 mins
Evita Remy-Benn, SUGAR, 2023, 1:34 mins
Daisy Smith, (Dirt), 2020, 3:01 mins
Mina Heydari-Waite, 33 Seeds, 2022, 7:02 mins
Produced by videoclub and Film London Artists' Moving Image Network. Supported by Arts Council England and Film London.
videoclub
videoclub is an artists' moving image platform showing artists' work across the UK and internationally. We support artists through curated programmes, engaging the public through screenings, exhibitions, talks, residencies, and commissions.
Film London Artists' Moving Image Network
Film London Artists' Moving Image Network (FLAMIN) supports London-based artists working in moving image, working in partnership to deliver a comprehensive programme including production award schemes, regular screenings, talks and events, as well as the prestigious annual Film London Jarman Award.