WOMEN IN FOCUS
Cert U | Archive Film plus Q&A| 63 mins
Reclaiming a Hidden Film Heritage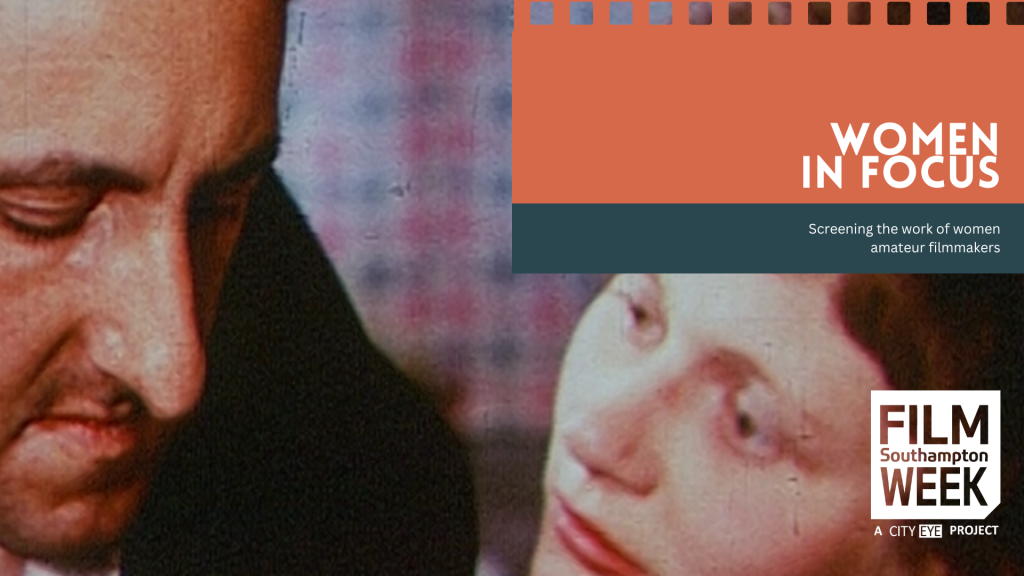 For Southampton Film Week 2023, join Professor Keith M Johnston as we present a screening of amazing archive films from UK women amateur filmmakers whose work has, until now, been unacknowledged and underrepresented.
These films were recently digitised as part of a UKRI-funded research project, 'Women in Focus', that set out to uncover the untapped heritage of these creative women. The project found over 1000 women who were involved in the amateur film world across the 20th century, working on their own, in small teams, or as part of large amateur cine-club productions, and winning plenty of awards along the way.
This event will highlight seven of those award-winning women and their films across different eras: a hidden history of filmmaking from the silent era through the 1980s. These creative, provoking, funny, and insightful films cover multiple genres (animation, silent comedy, public safety film, home movie, apocalyptic drama) and challenge our view of what an amateur film might look like.
The event will feature an introduction from Professor Johnston (the project lead) with time for a short Q&A at the end.
Includes work by Joanna Fryers [Harrison], Sharon Gadsdon, Breeda Kiely, Frances Lascot, Marjorie Martin, Philippa Miller, and Ruth Stuart.
This work comes from a joint UK-Ireland collaboration between the University of East Anglia, Maynooth University, and the University of Sussex; funded by the Arts and Humanities Research Council (AHRC) and the Irish Research Council (IRC), as part of the UK-Ireland Digital Humanities scheme.