All of us here at Southampton Film Week are very excited about the the new season at the Phoenix Film Society! The Phoenix is one of the oldest film societies in the country, and shows a different film from around the globe for its members every Wednesday. Their 2019/20 programme is full of amazing and interesting films.  They are providing a fabulous film again this year for Southampton Film Week with Nuri Bilge Ceylan's The Wild Pear Tree (2018).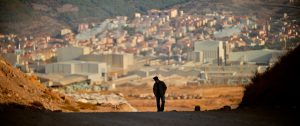 Made in Turkey, The Wild Pear Tree follows an unpublished writer who returns to his hometown after graduating, where he seeks sponsors to publish his book while dealing with his father's deteriorating indulgence into gambling. The BFI described the film as "a remarkably complex and convincing portrait, both of an individual and of a society", and IndieWire's Eric Kohn said the film was "a visual sophistication unparalleled" in international cinema.
The Wild Pear Tree will be showing at 7:30pm on Wednesday 11th November, more information is available on the event page here.
In the meantime, the Phoenix shows a different film every Wednesday, and their screening today (9th of October) is 2017's Disobedience, starring Oscar winner Rachel Weisz as a woman returning to the Orthodox Jewish community that shunned her for her attraction to a female childhood friend.
You need to become a member to watch their films but you can either choose Associate Membership and pay for individual films you would like to see, or become a Full Member to enjoy the whole season. For more information and to see their full programme of films, visit the Phoenix website.