City Eye presents SFW's Youth Film Festival Showcase.
Welcome to our annual screening which showcases & celebrates films made by young filmmakers in the region. Although we cannot celebrate the filmmaking achievements of young people on the big screen as we would traditionally we are pleased to share this showcase with you and are excited that in this difficult year young people have continued to express themselves, develop skills and enjoy the opportunity to be creative.
The Youth Film Festival Showcase will premiere live on City Eye's YouTube channel on Saturday 14th November  at 1.45pm. This event will be repeated on Monday 16th November at 6.15pm.
Youth Film Festival Showcase - 2020 Programme: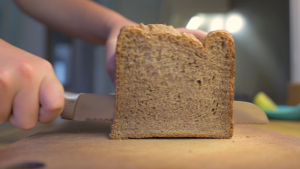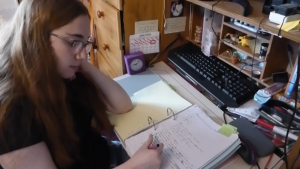 Another Slice of Life and Learning in Lockdown:
These two short films were created by Mayflower and City Eye Young Filmmakers Daniel (Another Slice of Life) and Cassie (Learning in Lockdown).
Mayflower and City Eye Young Filmmakers group for 12-18 years gives participants the chance to develop technical skills, confidence and creativity through film.  Workshops have been running over the last year and since May have taken place online.  The group that Daniel and Cassie took part in created individual films to tell their own personal stories of life in lockdown.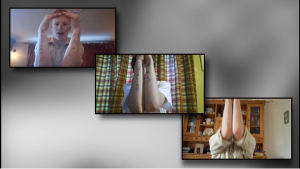 Solidarity:
FuzzyLogic  offers a stepping stone for young males going on to study dance at dance consortiums and universities with many now working professionally in the dance industry.  During the first lockdown the group met online using their time to create a video on the theme of solidarity, and their experiences of disconnection and isolation during these strange times. This edit was created by FuzzyLogic member Ollie.  The piece was also edited, separately by Reuben whose film is shown this Southampton Film Week as part of City Eye's Lockdown Days.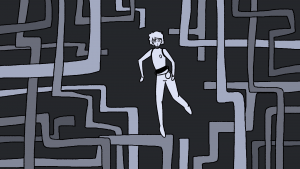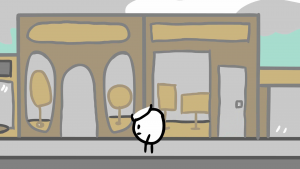 Callisto and The Squircle:
Hazy awakenings and a Squircle, who doesn't quite fit in; two striking animated films from Hampshire from the South West Showcase, a challenging, inquiring and celebratory programme of short films by 16- 19 year olds curated by Into Film and Exeter Phoenix.
Into Film puts film at the heart of children and young people's educational, cultural and personal development. More than half of UK schools engage with its programme of Into Film Clubs, special cinema screenings, and resources and training to support classroom teaching. Alongside rich online content for young audiences, this provides 5-19 year olds with inspiring opportunities to learn about and with film, and to develop a passion for cinema. Into Film is a not-for-profit organisation supported principally by the BFI (through the National Lottery), Cinema First and Northern Ireland Screen.
Callisto was created by Eleanor. The Squircle was created by Rouge.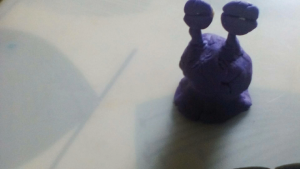 Bloooop:
This short stop-motion was animated by Kitty. An independently made short film, Kitty has paired the filmmaking skills she developed at City Eye Film School with her creative and funny vision.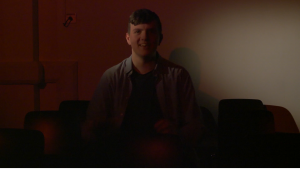 2020 Vision:
This short film was created at City Eye Film School during February half-term by Level 2 filmmakers (ages 12 - 16) Alice, Arthur, Christopher, Conrad, Finley, Harvey, Rose and Rudi.  Of course this was before the UK was in the grip of the pandemic and the last time City Eye was able to work with young people before social distancing, face-coverings and lockdown became a way of life .  The group conceived, shot and edited their film in one day.
​Keep up with news of future youth activities, events & workshops by signing up to the City Eye youth activity mailing here.