Southampton Film Week launched on Friday night with the fabulous SFW: Shorts Screening and Awards Ceremony.
We were joined by friends and supporters of City Eye and Southampton Film Week, fellow cultural organisations in the city, film-lovers and, of course, our wonderful filmmakers to celebrate the start of the festival and to enjoy an exciting and eclectic film experience.

[Photo credit: Glen Jevon]
To say we were happy to welcome people back into a cinema again would be an understatement. Nothing we can offer online can replace the darkening lights and big screen, the popcorn rustle and the joyous, collective ride of the audience rollercoaster.
And this year the films certainly took the audience on a journey. Over seventy films were submitted and the judges worked tirelessly to whittle down to a shortlist of fifteen that were screened on Friday night. Fifteen films that covered raw human emotions; films that took the audience from the surreal to the extraordinary ordinary. We met a beekeeper, a photographer, a passionate music promoter, an incarcerated writer, a grieving husband and more.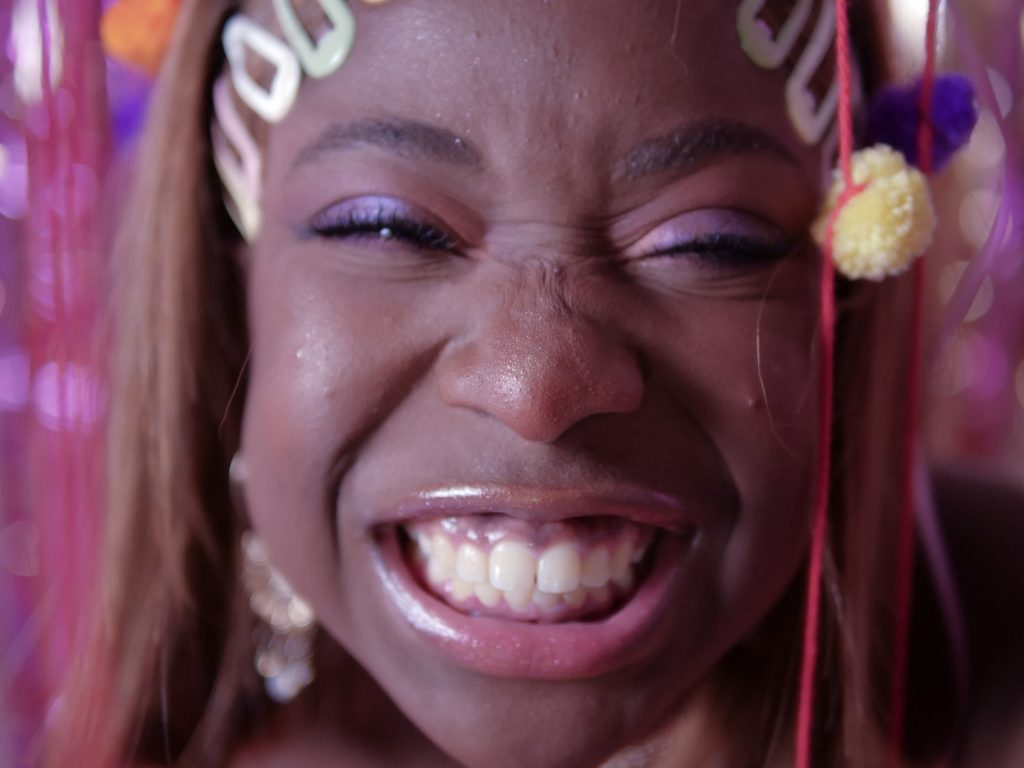 [Still from from Selcan, Winner Best Artist Film]
From this outstanding collection, with something commendable about each and every submission, decisions were hard to make.
We are, however, delighted to announce our winners for 2021. All information about the films can be found on our SFW: Shorts page. And we are really excited to say that two of the winning films can be seen again during SFW – on Wednesday 10 November we will present Short Story Cinema at MAST with another chance to see Hey, Ma and Village Hours – the winners of Best Film and the ever-popular Audience Award.
| | |
| --- | --- |
| BEST ARTIST FILM | |
| SELCAN | Directed by Ria Said |
| BEST DOCUMENTARY | |
| VILLAGE HOURS | Directed by Matthew Reed |
| BEST FICTION | |
| HEY, MA | Directed by Laurie Barraclough |
| REGIONAL FILMMAKER PRIZE | |
| INNOCENCE | Directed by Trudie Shutler |
| AUDIENCE AWARD | |
| VILLAGE HOURS | Directed by Matthew Reed |
| THE MICHAEL FULLER AWARD FOR BEST FILM | |
| HEY, MA | Directed by Laurie Barraclough |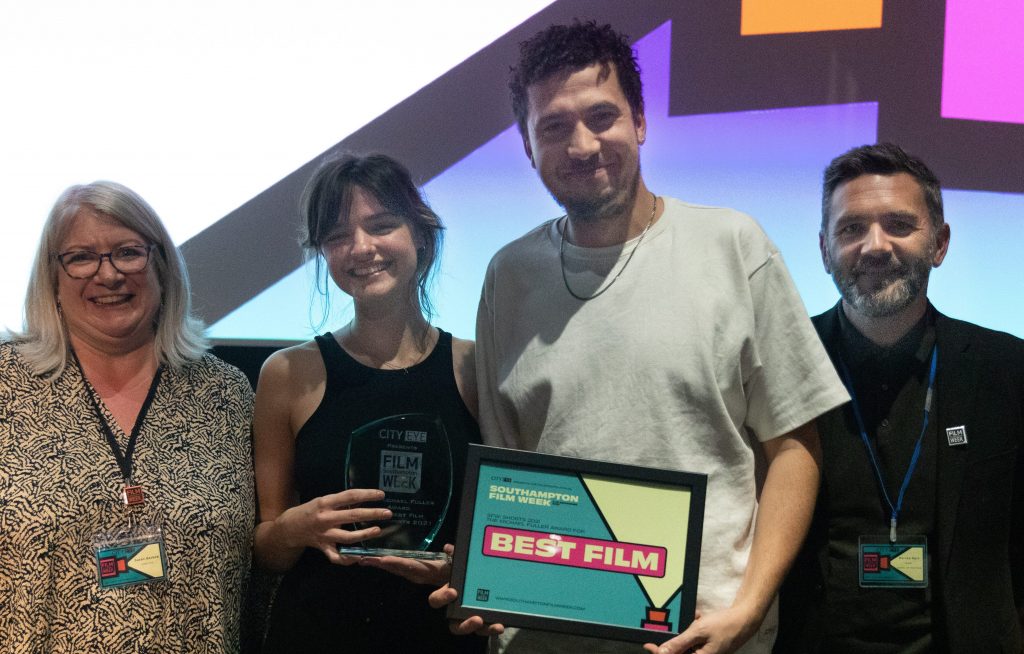 [Hey, Ma Filmmakers – Winners of Best Film with Director of City Eye, Susan Beckett and Chair of City Eye, Darren Kerr.
Photo credit: Glen Jevon]