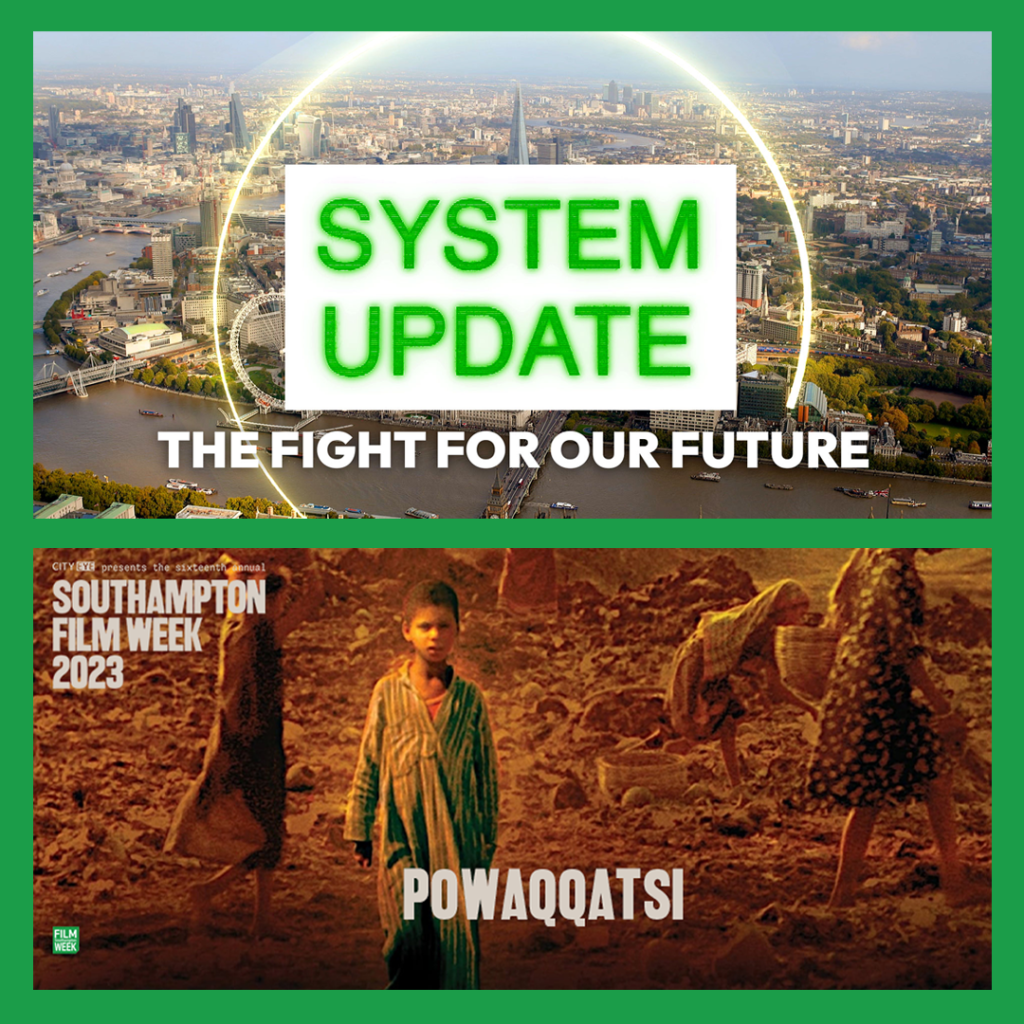 Climate Crisis – On the big screen at SFW23
Following on from Southampton Film Week-End's 'Screening Green' programme in the spring of 2022. Screening Green was a programme of environmentally themed films. For Southampton Film Week 2023 we are excited to present these two feature films, showing the impact and importance of the Climate Crisis,
System Update: Feature Documentary screening with Director Q&A
Monday 13 November – 3pm at Solent University Cinema (LT1)
There's still time to book your free ticket for this afternoon's screening of new Documentary 'System Update'. This film shows you the central shocking secrets of the global climate crisis – but also how society could be updated to avoid disaster. The clear majority of people want the changes needed according to the United Nations, but our politicians are failing us. Through smart storytelling, System Update opens up the climate crisis for all to take effective action.
Director and Producer Paul Maple with be answering audience questions at the post-screening Q&A.
Powaqqatsi: Feature film screening, programmed as part of MAST – Mayflower Studios Emergency Season.
Thursday 16th November – 7.45pm at MAST, Mayflower Studios
Five years after Godfrey Reggio stunned audiences with Koyaanisqatsi, he again joined forces with composer Philip Glass and other collaborators for a second chapter. This is the most intensely spiritual segment of Reggio's philosophical and visually remarkable Qatsi Trilogy. In Powaqqatsi, Reggio turns his sights on third-world nations in the Southern Hemisphere. Forgoing the sped-up aesthetic of the first film, Powaqqatsi employs a meditative slow motion in order to reveal the beauty of the traditional ways of life in those parts of the planet, and to show how cultures there are being eroded as their environments are taken over by industry.
Southampton Film Week & MAST – Mayflower Studios, previously screened Koyaanisqatsi (The 1st film in the Qatsi trilogy)  as part of Southampton Film Week-End: Screening Green – We are delighted to programme the sequel, Powaqqatsi for MAST's Emergency Season