DREAM PALACES - WHERE ARE THEY NOW?
Drop-In Screening | Archive Film Presentation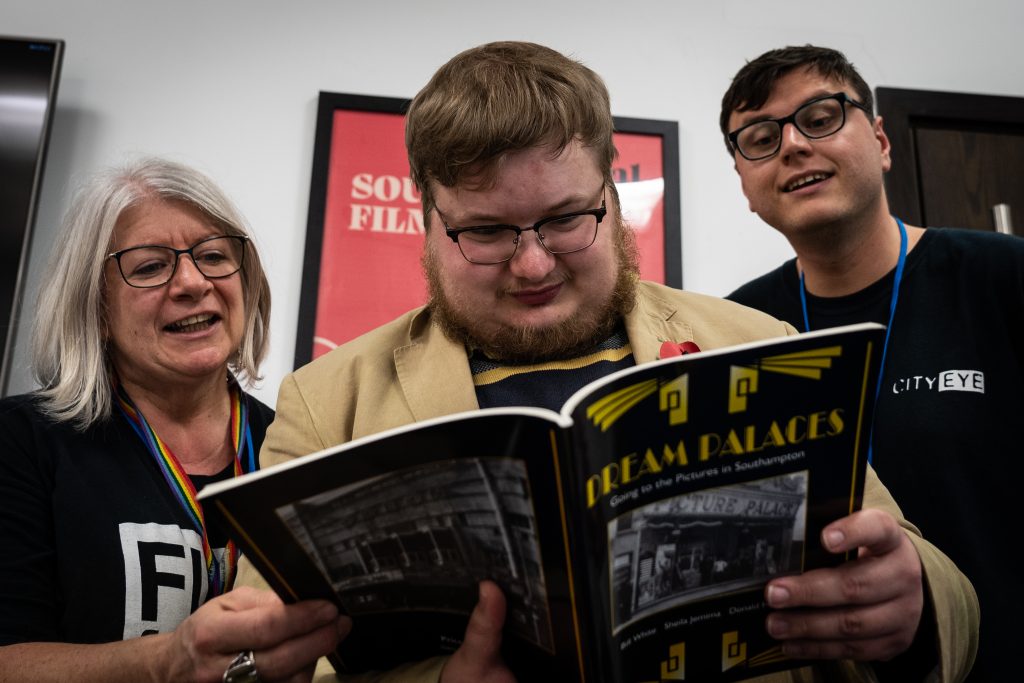 As part of Southampton Film Week 2022, City Eye supported local art enthusiast Al Welch  to create a short film presentation that compares historic Southampton picture houses with what they look like today as a follow-up to the much beloved 1996 book 'Dream Palaces - Going to the Pictures in Southampton'. ​
The film will be playing on a loop from 11am - 5pm so drop in at anytime - free to attend, no booking required.
Dream Palaces - Where They Now is one of several events happening during Southampton Film Week that highlights & celebrates archive and classic film. You can see incredible classic silent films 'The Mark of Zorro' and 'Hunchback of Notre Dame'  both of which will be accompanied by professional musicians to create a live musical score for the films. Plus 'Women In Focus' a screening of amazing archive films from UK women amateur filmmakers whose work has, until now, been unacknowledged and underrepresented. And finally 'What is Film?'  to explore the real materials that started our cinematic journey. We're exploring some of the key questions around the moving image. What it means to us – now, in the past and as we look to the future.