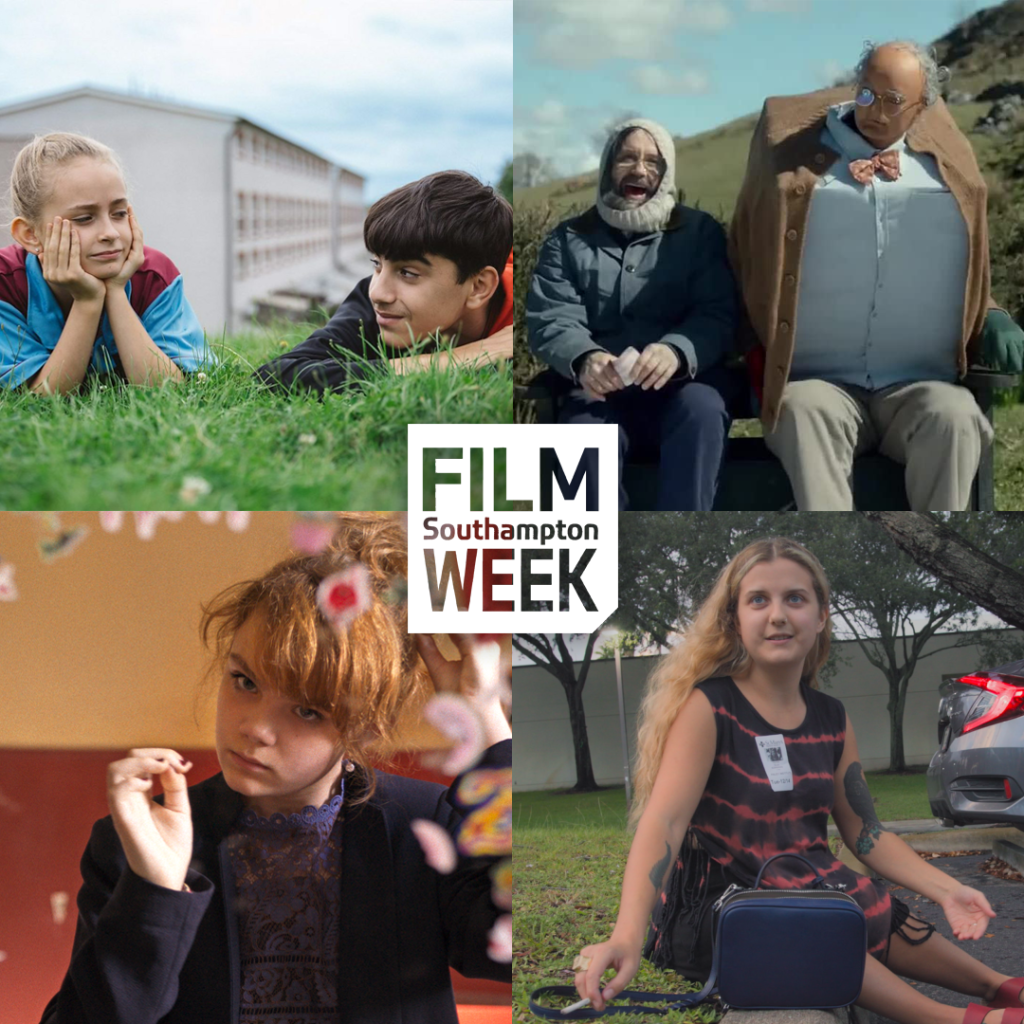 Watch debut feature films from emerging Directors during Southampton Film Week…
Writer-director Charlotte Regan's lively debut feature 'Scrapper', see's mischievous 10-year-old Georgie (Lola Campbell) living alone on the fringes of east London. Her mother has died, but Georgie uses her wits to con social services into thinking she has parental supervision. Georgie passes the summer making poor attempts at bike theft with friend Ali (Alin Uzun) until one day a man claiming to be her estranged father Jason (Harris Dickinson) leaps over her garden fence. Can Jason become a proper, present father? And will Georgie even let him?
An alumnus of both the BFI Film Academy and BFI NETWORK programmes for new filmmakers, Regan made her first short film 'Standby' in 2016. Following further shorts Fry-Up (2017) and Dodgy Dave (2018), she wrote a series of drafts for Scrapper between 2018 and 2019 after receiving funding from low-budget film initiative iFeatures.
Scrapper – Saturday 11 November  – Solent University Cinema
Jim Archer's debut feature 'Brian and Charles' was dubbed  "the funniest film at the Sundance festival" 2022. A winning new 'odd couple' comedy based on a successful short film. Comedian David Earl (Derek, Extras, After Life) co-wrote and stars as the eccentric recluse Brian, who, trapped on a remote farm in rural Wales,spends his days building quirky, unconventional contraptions that seldom work. One day, to combat loneliness, he makes something that actually works: Charles, a seven-foot tall walking and talking robot with his own awkward but loveable personality and a taste for cabbages.
Brian and Charles won the Audience Favourite award at the Sundance Film Festival: London 2022. This film also received a BAFTA Nomination for Outstanding British Film.
Brian and Charles – Sunday 12 November – The Stage Door
In her poignant feature debut, 'Love According to Dalva' director Emmanuelle Nicot explores the ramifications of childhood sexual abuse with sensitivity and grace. Programmed for Southampton Film Week by The Phoenix Film Society.
Dalva (Zelda Samson) lives alone with her father. She's only 12 years old and baby-faced, but wears grown-up clothes and heavy make-up, with her hair scraped into a bun. When the police storm into their home and take Dalva into care, her whole world view shifts. Befriending her new roommate Samia (Fanta Guirassy) and looked after by kindly social worker Jayden (Alexis Manenti), she gradually comes to understand that the relationship she shared with her father was not what she believed it to be. With their help, she begins to learn how to be a child again.
Love According to Dalva – Wednesday 15 November – Union Films, Highfield Campus
In this deeply personal and disarmingly honest documentary, debut feature filmmaker Ella Glendining goes on a journey to find someone else with a body like hers, exploring what it takes to love and esteem yourself as a disabled person in an ableist society.
Featuring intimate personal diaries and home movie footage, conversations with similarly bodied people and the doctors treating Glendining's condition, and a unique, searching perspective, Is There Anybody Out There? invites the viewer to ask questions and challenge assumptions they may never have considered before, taking in ideas around body culture and parenting alongside questions of humanity and medical ethics. With warmth, intelligence and an infectious joy for her body and life as it is, Glendining takes you on an unforgettable journey, full of unexpected detours, that will change how you see others – those both like and unlike you.
Is Anybody Out There? is a revelatory film that gently tugs at the viewer's biases and looks to a day when inclusivity is no longer an 'issue'.
Is There Anybody Out There – Saturday 18 November – Solent University Cinema